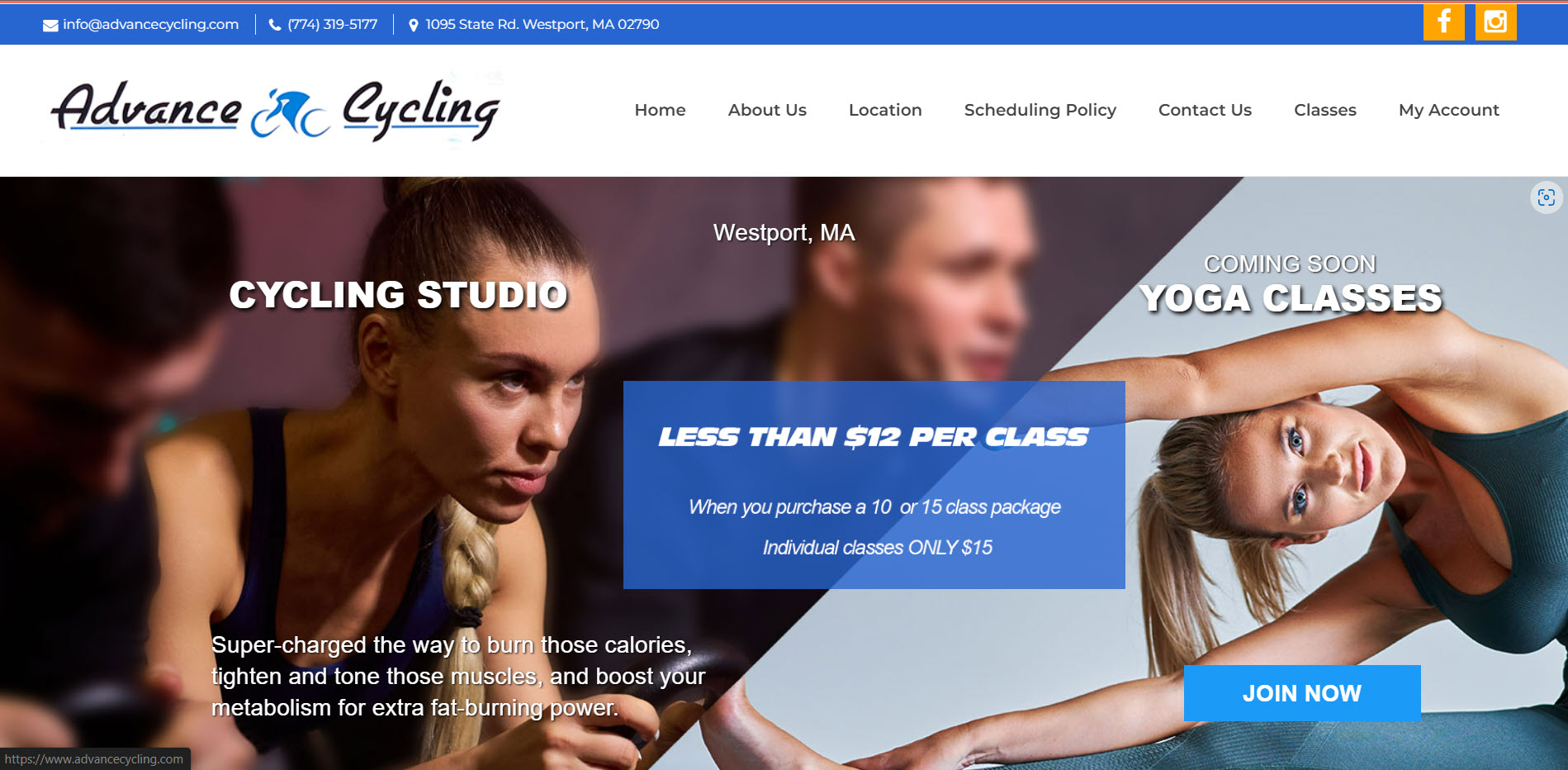 Project Details
Skills
Wordpress, Woocommerce, PHP, JavaScript, MySQL, Photoshop
Project Description
Advance Cycling is a cycling and yoga business located in Westport, Ma.
Advance Cycling contacted us to create a new website from the ground up because their current website was just not up to their standards.
They tried using Wix to make a website on their own but quickly found out that the look they were looking for was not there and also that the learning curve to make your own website even with using Wix was not as easy as originally thought. After almost 1 week of waiting for Wix to transfer over their domain name to another registrar we had already created a create looking professional website.
We discussed with the owners what was the most important things to have on the new website. They told us besides having a professionally looking website they just wanted a simple website with links to their third-party provider so that their clients can book their appointments online and simple contact page as well as basic information about their business.
The owner's loved the website and we look forward on keeping it up to date in the near future.