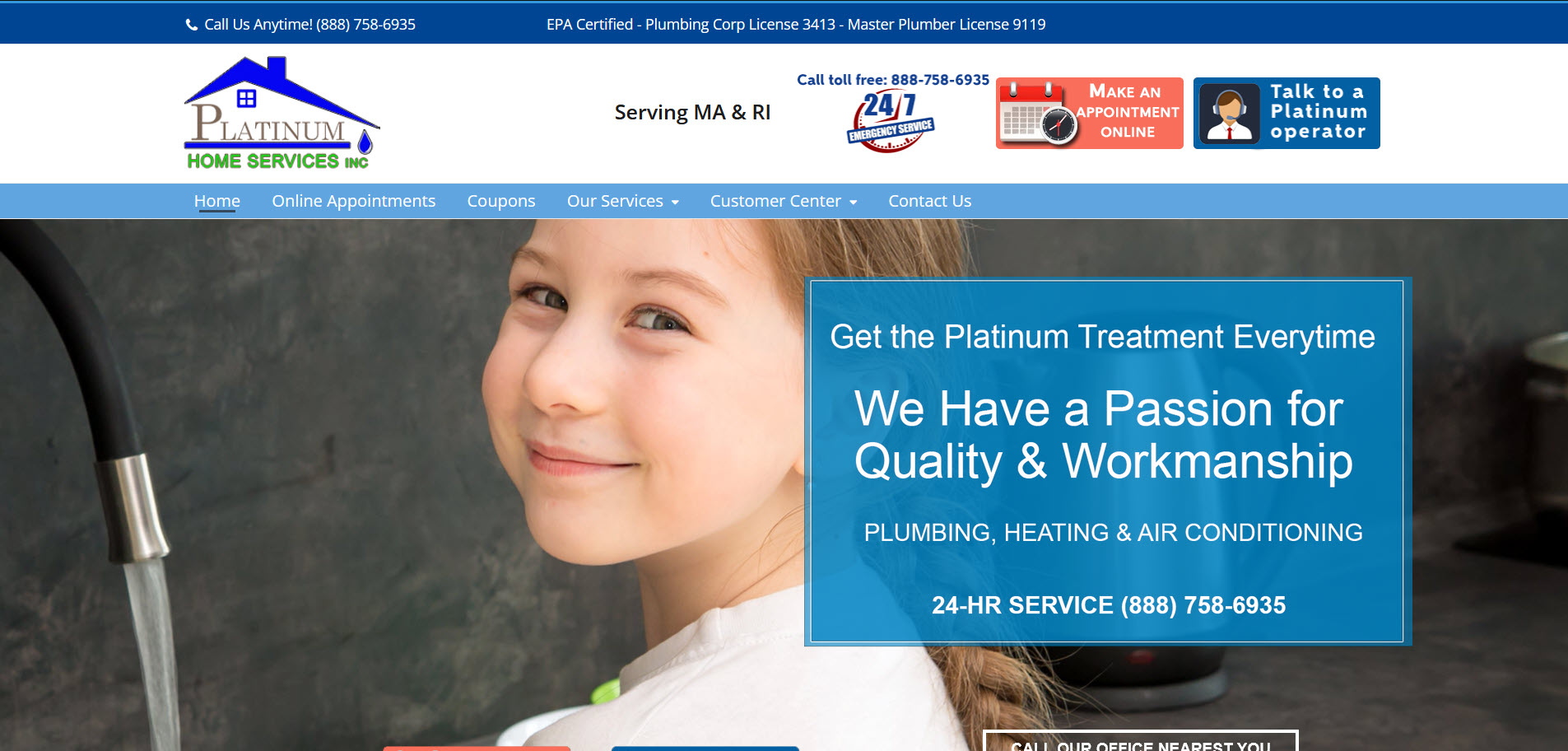 Project Details
Client
Platinum Home Services
Skills
Wordpress, Dreamweaver, PHP, JavaScript, Photoshop
Project Description
Platinum Home Services in a full service plumbing company based out of Fall River, MA.
Platinum Home Services came to us looking for a clean website that was also very functional to visitors that came to the website.
Convenience was key to the visitor when we set to create the website. People can book their plumbing needs right on the website and the office gets automatically by phone instantly when someone requests service.
Platinum Home Services loves the website especially that they now are able to edit their website whenever they need it without having to spend money on a webmaster.