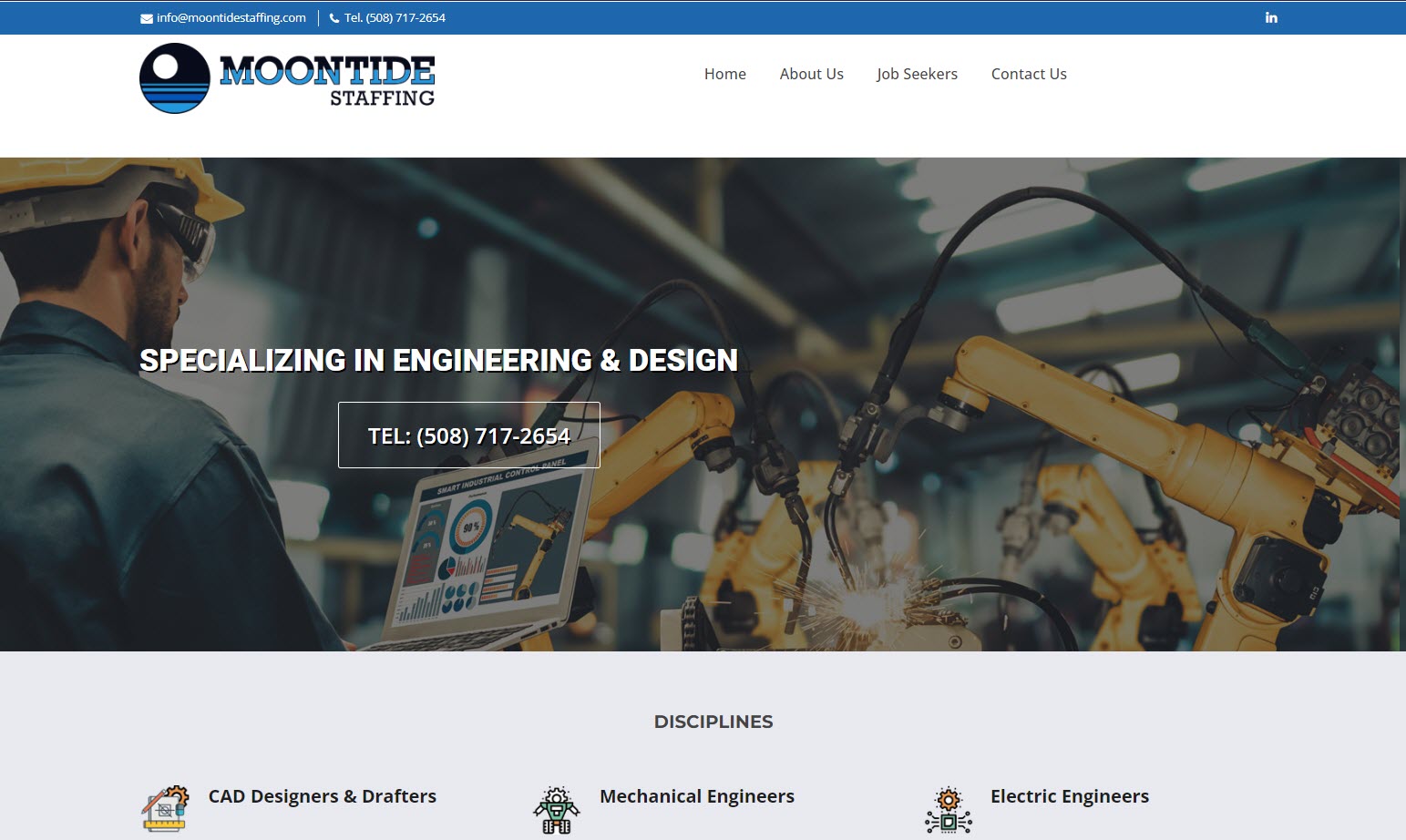 Project Details
Skills
Wordpress, Woocommerce, PHP, JavaScript, MySQL, Photoshop
Project Description
Moontide Staffing brings over 20 years of direct recruiting experience servicing the engineering and design industry within New England and beyond.
We were contacted by Moontide Staffing after they were looking for a local website developer on Google.
Though Moontide Staffing is a fairly new, its it's founder is well known in the staffing field and has well over 20 years experience.
After a meeting with the owner and having ideas go back and forth as to what his vision was going forward with the website, Mateus Web Design came up with a clean website to convey Moontide Staffing's vision and business model.
We also had to incorporate the new website's emails to work with the client's already setup Microsoft's Office Outlook email client which they were already using prior to them contacting us.  In a few short weeks we designed a fully functioning website that worked with the clients Microsoft Business Outlook account.  The client loved the end result.
We at Mateus Web Design always try to over deliver more than what is expected.
Moontide Staffing loves the website we made for them and we look forward to serving their website needs in the future.