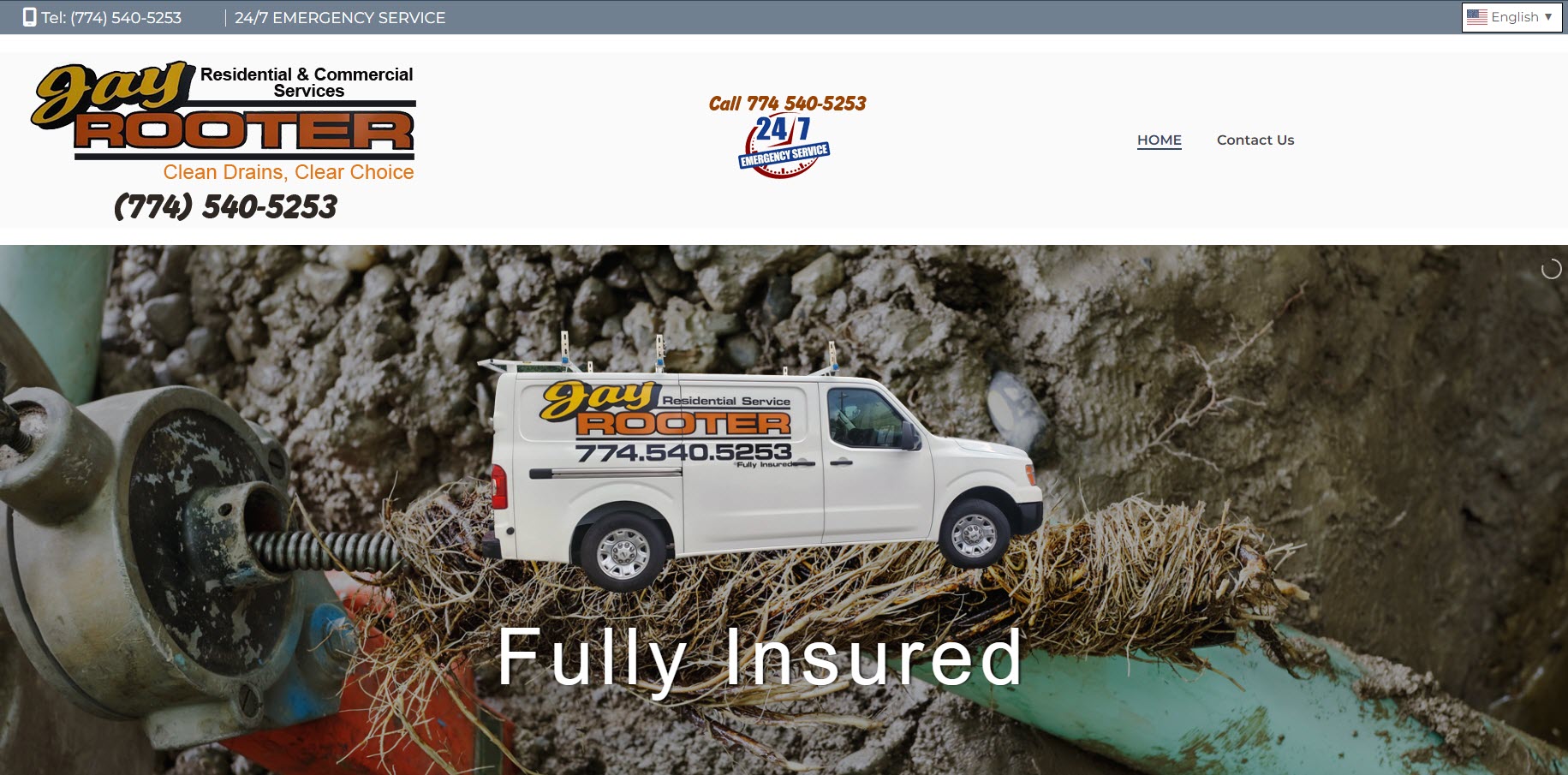 Project Details
Skills
Wordpress, Woocommerce, PHP, JavaScript, MySQL, Photoshop
Project Description
Jay Rooter, a New Bedford, MA-based family-run enterprise, specializes in drain services. With a core focus on 24/7 drain unclogging solutions for residential and commercial clients, they sought our expertise to establish a clean and professional online presence that would attract a wider audience.
We designed and delivered a sleek website, enabling them to prominently feature their services.
Additionally, we integrated AI powered by ChatGPT to empower website visitors with the ability to instantly inquire about and receive expert guidance on their clogged drains and possible solutions to correct their issue before they contact a plumber.
Furthermore, we introduced a user-friendly contact form, simplifying the process for visitors to schedule appointments or gather further information regarding the issue that they are having with their drains.
Additionally, we implemented language translation capabilities to ensure seamless access for Spanish and Portuguese speakers, enhancing their overall user experience.