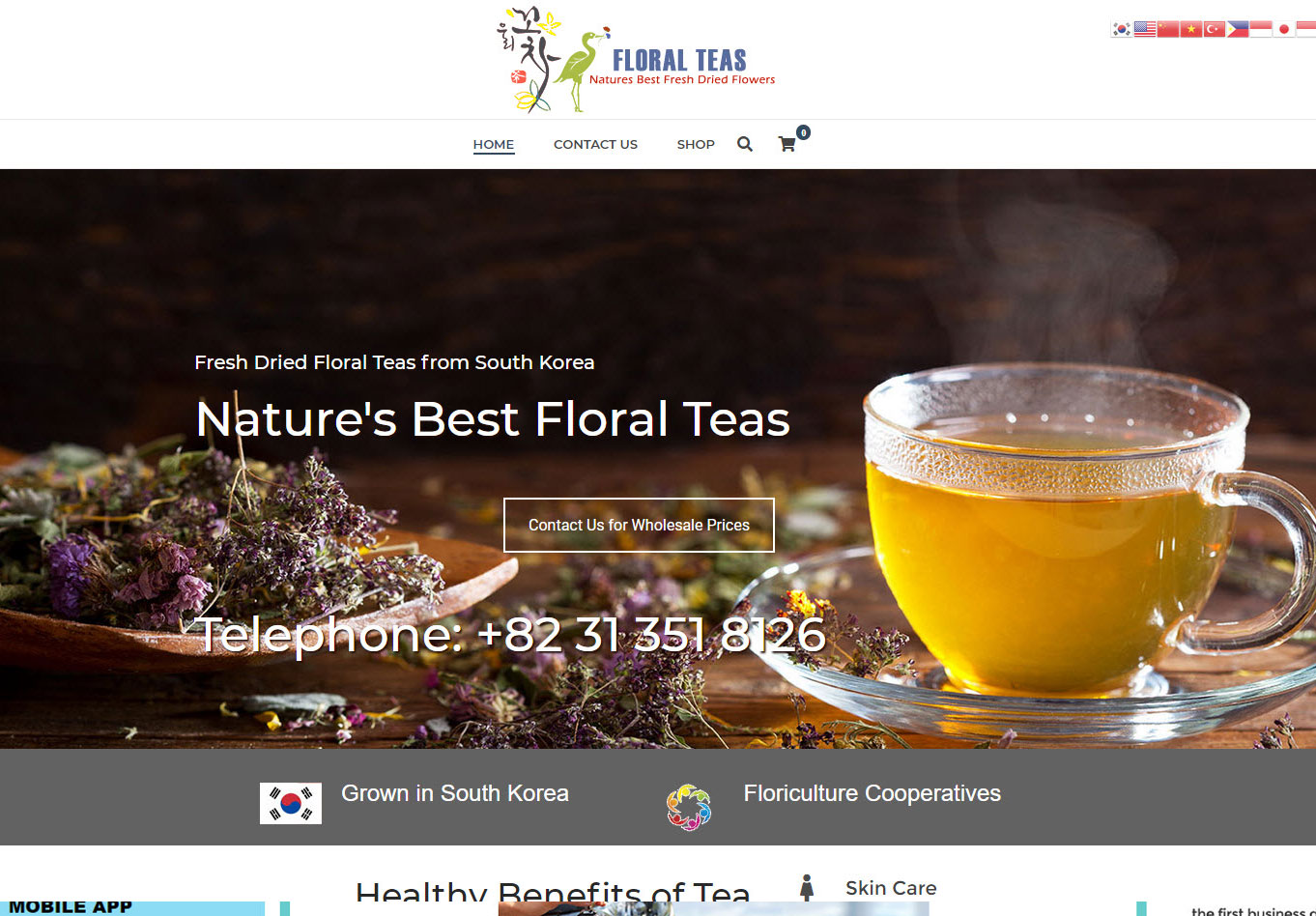 Project Details
Skills
Wordpress, Woocommerce, Dreamweaver, PHP, JavaScript, MySQL, Photoshop, Currency Conversions
Project Description
Phileo Cooperative is a South Korean business that sells wholesale floral teas to buyers around the world. Their teas are made of certain types of flowers that are known for health benefits as well as to there particular flavors.
Phileo Cooperative ask us if we could make a website presence for their business. They did not have a website and most of their sales contacts were made through personal contacts via trade shows.
They contacted Mateus Web Design to create a website which would highlight their products to potential customers from around the world.
Some of the hurdles we had to overcome was the currencies being used and also acquiring a foreign top level domain name that was specific to South Korea (.kr).
We were able to create a create looking website with special features for selling wholesale products. We had to made certain product purchases only when minimum order level were met.
Because this client sells internationally we also included a translation features of various languages from around the world.
The client was extremely happy with the final results.