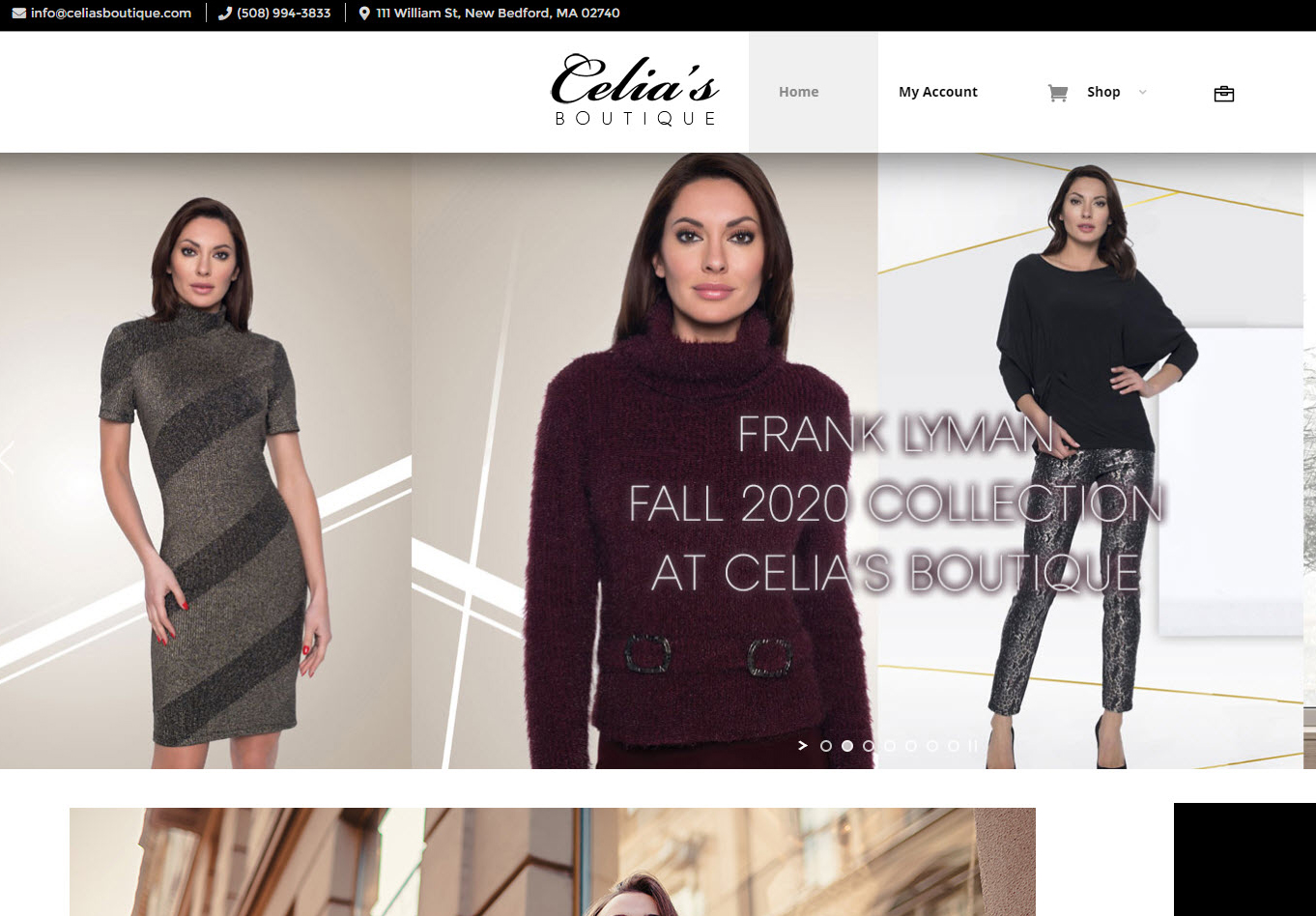 Project Details
Skills
Wordpress, Woocommerce, PHP, JavaScript, MySQL, Photoshop
Project Description
Celia's Boutique is a mother-daughter upscale boutique in business since 2003. Celia's Boutique is the women's ready-to-wear boutique located in the magnificent downtown district of New Bedford, Massachusetts.
Celia's Boutique offers unique items from Frank Lyman Design, a world-renowned fashion designer as well as Spartina, Kinross Cashmere, Elliott Lauren, Esqualo, Kozan, Isle Apparel and much more.
When they asked us to do their new website they asked us to make a website that is reflective of their business. We designed the website to look more high-end to reflect the type of clothing they sell to their customers.
The website was created using our favorite framework, WordPress as our foundation. We made a custom designed website that offers online shoppers online gift cards to email to anyone with an email address and also offer discount coupons for their store sales.
The final product is what you now see, a clean, luxury and easy to use website.