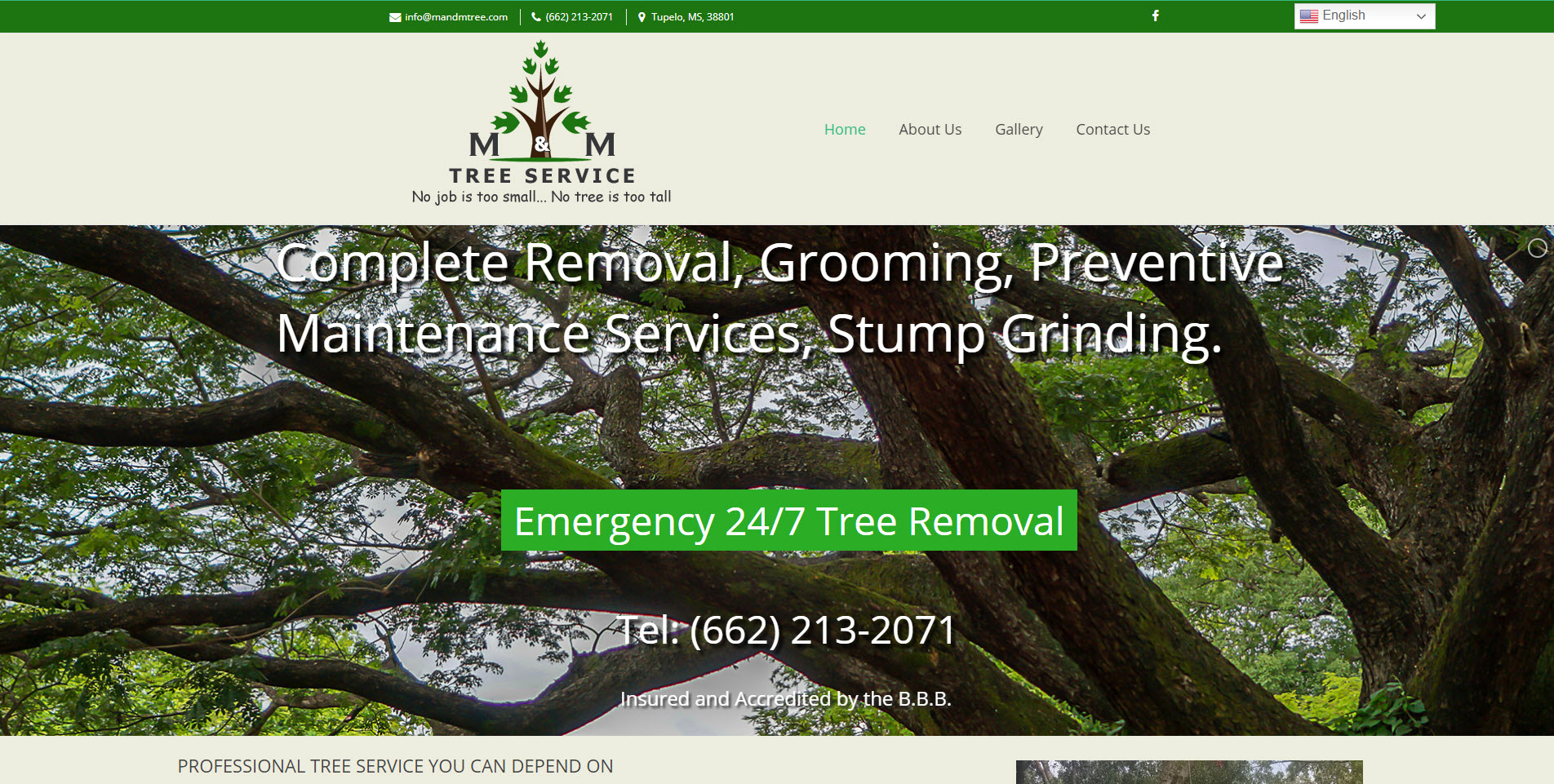 Project Details
Skills
Wordpress, Woocommerce, PHP, JavaScript, MySQL, Photoshop
Project Description
M & M Tree Service is a tree cutting business located in Tupelo, MS.
We were recommended to M & M Tree Service by word or mouth. They told us want they wanted and we delivered the perfect website for their needs.
M & M Tree Service is well known for their expert tree services and their low prices. They are bonded and insured so their customers can keep their peace of mind when work is performed on their property.
When they asked us to do their new website they asked us to make a website that is reflective of their business instantly. There is no guessing as what they do and we made it easy for anyone who visits the website to have easy contact information ready either my a custom form we created of their phone number easy available for all to see.
The website was created using our favorite framework, WordPress as our foundation. We made a custom designed website that offers online shoppers online gift cards to email to anyone with an email address and also offer discount coupons for their store sales.
The final product is what you now see, a clean and easy to use website.