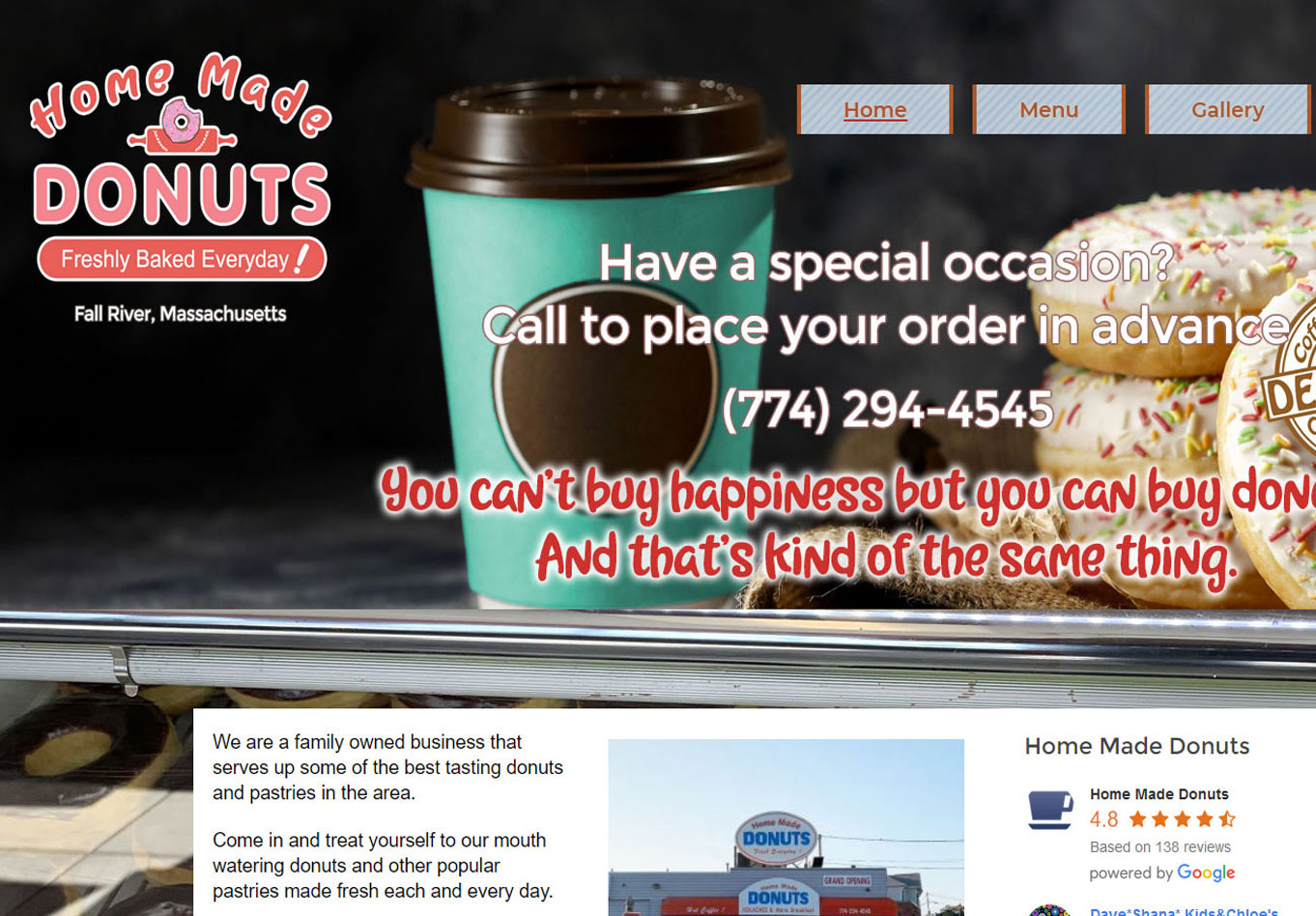 Project Details
Skills
Wordpress, Dreamweaver, PHP, JavaScript, Photoshop
Project Description
Home Made Donuts located in Fall River, Massachusetts is one of those hidden jewels that if you know about it you almost want to keep it a secret all to yourself. More and mores people are finding out about this fabulous donut shop because of word of mouth. due to it's delicious donuts and other pastries.
The owners of Home Made Donuts wanted a simple website to showcase some of their delicious donuts and pastries. Mateus Web Design took on this job to deliver just that, a simple website to showcase their items and also a simple back-end solution for he owners to be able to update information on the website. We also decided freshen up the logo from the basic logo that they had, which the owners loved. We haven't completely decided on the colors to use so for now it is sort of a work in progress.
If you are ever in the Fall River, MA area make sure so stop by and get yourself a mouth-watering treat. They are located at 1672 Pleasant Street.