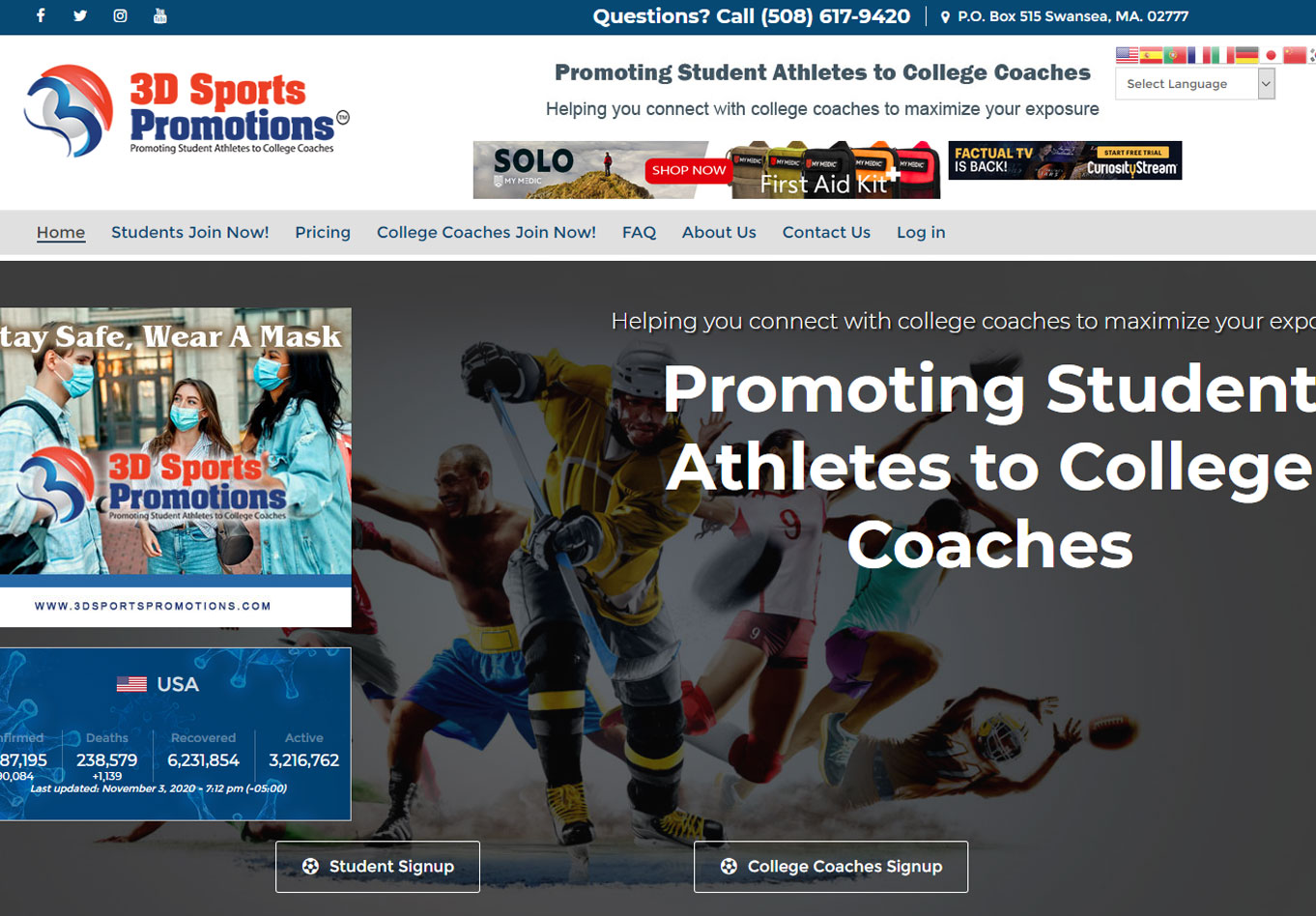 Project Details
Client
3D Sports Promotions LLC
Skills
Wordpress, Dreamweaver, PHP, JavaScript, MySQL, Photoshop, Pinnacle Studio, Camtasia
Project Description
3D Sports Promotions LLC contacted us for a new website. 3D Sports Promotions LLC is a sports recruiting consulting firm that helps student athletes get recruited to play their sport in colleges. 3D Sports Promotions LLC interviewed nearly 20 other web design firms but chose us to take on the project. This project was a very large project as it dealt tremendously with interaction of the websites visitors to a custom made designed and implemented database to manage all the aspects of the recruiting process.
First the website had to have a paid membership section where student signup and chose their sport. Once signed in their account would only should information related to their sport. The website also needed a free section for college recruiters to search the database using various query methods to find the athlete that fits their sports program. It also had to have another section where 3D Sports Promotion's staff could login to handle the everyday operations of customer services to its members. The website had to be user friendly and had to give a great user experience.
We wish all the best to 3D Sports Promotions LLC on their new endeavor.