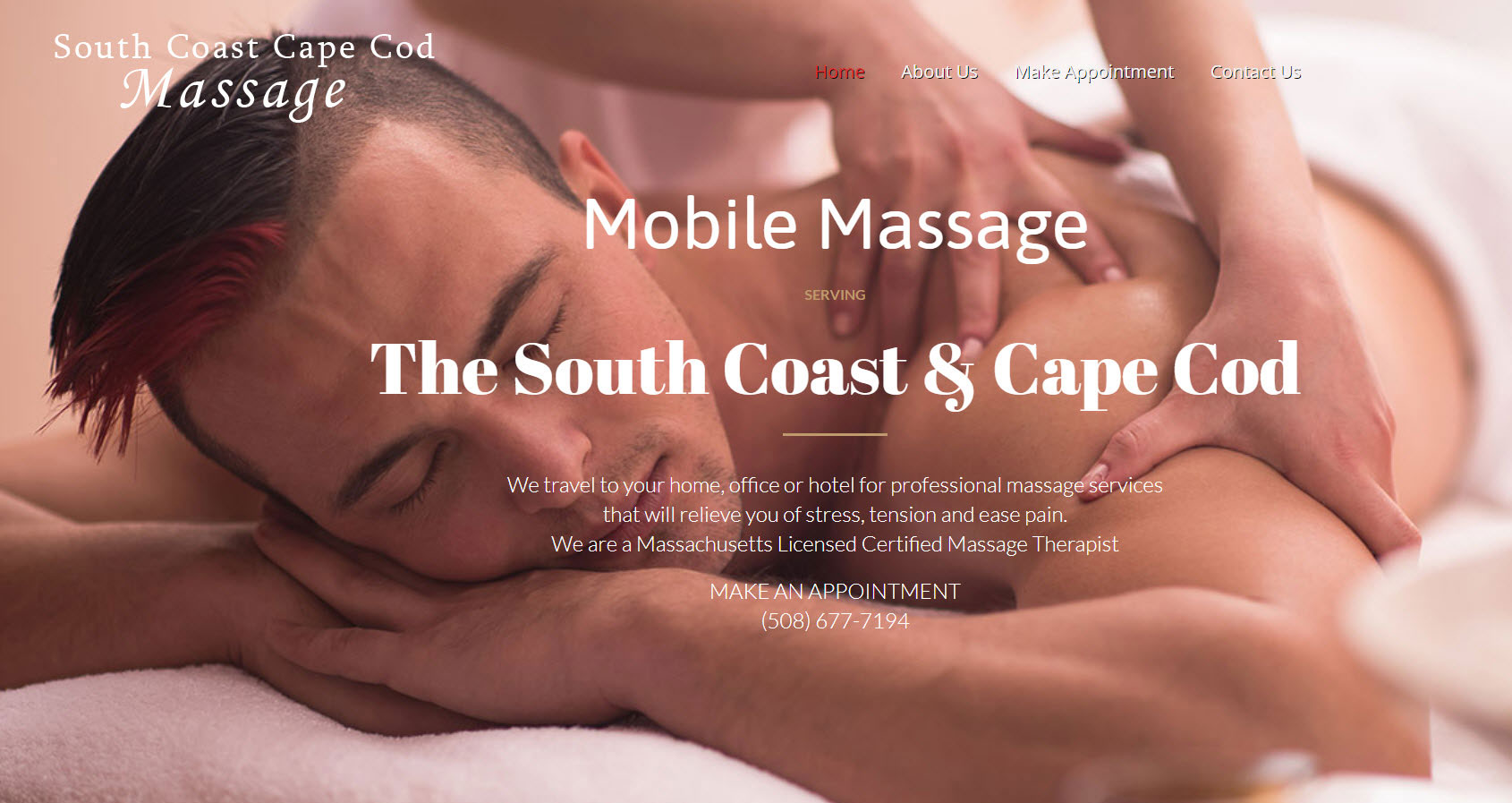 Project Details
Client
South Coast Cape Cod Massage
Skills
Wordpress, Dreamweaver, PHP, JavaScript, Photoshop
Project Description
South Coast Cape Cod Massage is a mobile massage service business located in Massachusetts. They offer their services in the South Coast of Massachusetts as well as most of Cape Cod. This business contacted us to design a simple and effective website to get new clients. This was their first website and we were glad to guide them through the process.
They wanted a website where the visitor knew exactly what kind of service that they offered and was easy to navigate.
We kept it simple using professional clear images to convey their business model. The client was very happy with the final product and we look forward to continue to service their new website.